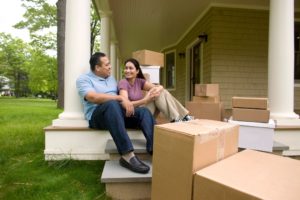 Moving and Buying
There are many different scenarios that may prompt you to look to purchase a new home.  It could be because of a growing family, marriage, new job location, or the desire to upgrade to a bigger and nicer home in a different neighborhood.  Whichever may be the case, we are here to help you.
We offer the following loan programs:
Conventional Loans
Fixed Rate Loans
Ajustable Rate Loans (ARM)
FHA Loans
VA Loans
Jumbo Loans
Reverse Mortgages
Private Money
Non Qualified Mortgage
Bank Statement Loans
Profit and Loss Loans
Apartment Loans
Planning ahead
Things you should consider when thinking about purchasing your next home:
Credit history status
Amount of down payment
Monthly payments you can afford
Estimate of amount of money required
To calculate the amount of money required to purchase a new home you should include the following:
The amount of money you will gain from the sale of your home that will be used as a down payment on the purchase of your new home.
If your down payment will be less than 20% of the purchase price, you may be required to have mortgage insurance.  We have some low down payment loan programs that do not require mortgage insurance as well, ask us about them...
Add closing costs along with your down payment.  We may be able to offer you a credit towards your closing costs as well.
Taxes and insurance should also be calculated into your payments as well.
We make sure your goals and needs are met.
We listen to your needs and can fit you with the best loan to achieve your goals. Harmony Mortgage Bankers has the products, rate, and service that can help finance your investment or vacation property. Contact one of our experienced mortgage experts at (805) 373-2411 for more information on your next investment property.