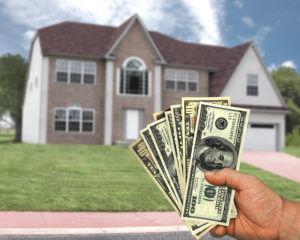 Cash Out / Debt Consolidation / Home Improvement
Do you have bills you would like to consolidate, a home improvement project that you've been contemplating, or possibly want to take some equity out to purchase an investment property?  We have many loan programs that can help you achieve the end result.
A cash out refinance is a mortgage loan where the existing loan is paid off and the new loan carries a higher loan amount.  The difference between the payoff amount and the new loan amounts comes to you in the form of cash.  If there are liabilities that you would like to be paid through the transaction, we can arrange for escrow to make the disbursements directly from the loan proceeds as well.
Since your primary residence mortgage interest may still be tax deductible  (please consult your tax accountant), taking cash out to pay off loans with higher interest rates, nondeductible expenses, and or higher loan payments, may help you with monthly cash flow.  Cash out refinances help many people reduce their monthly expenses by consolidating the debt into one loan.
If you are looking to do a home improvement project and don't want to borrower against your 401K, a cash out loan may be a good fit.  We have also done many cash out loans for people looking to purchase investment properties.  Investment properties can be a great way to increase monthly cash flow as well as personal wealth.
Consultation
We are more than happy to provide you with a free no-obligation consultation which can help give you the tools you need to make an informed financial decision.  Harmony Mortgage Bankers can help advise you on whether or not a cash out refinance makes financial sense.